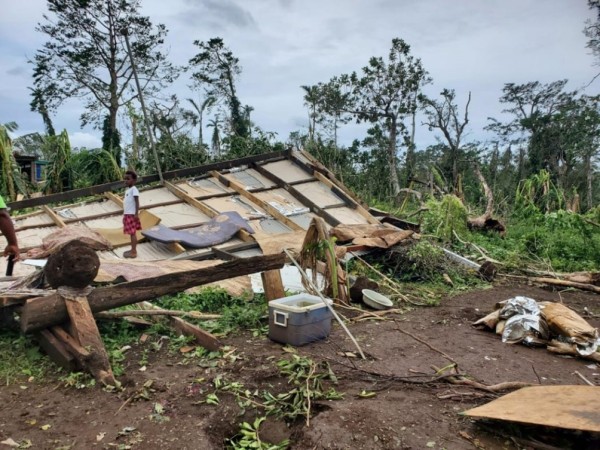 Few in this archipelago nation of more than 80 islands were prepared for two Category 4 cyclones (Judy and Kevin) hitting the country within 72 hours in early March 2023— one of the world's most disaster-prone countries.
The WASH (Water, Sanitation, Hygiene) Cluster sector was immediately activated, and an Emergency Operation Centre (EOC) was set up at the Department of Water Resources (DoWR) building. Water trucking and shipping swung into action swiftly with ample support from UNICEF, MFAT, AusAid and several NGOs like the Red Cross and World Vision to name a few.
Teams were organised by the DoWR to be deployed to travel to various islands to start a rapid assessment of the WASH facilities and infrastructure. Particularly hard hit were Shefa and Tafea provinces. Apart from the rapid assessments, the teams also took material and equipment with them for 'quick fixes' and getting water supply schemes up and running again on an interim basis.
VSA Volunteer, Jan van der Vliet's assignment with DoWR commenced in September 2022 as the Shefa Provincial Water Sector Advisor. Over his 40 years of working experience, he was involved in numerous natural and man-made disaster assessments and recovery scenarios which can be challenging, but also always rewarding.
Jan van der Vliet was assigned the task of team leader for the Shepherd Group Islands. Although experienced in these types of assessments, each country's approach is different. "One is never too old to learn. As long as one keeps an open mind, willing to listen, and accept the existing processes combined with guidance and advice from a personal perspective", shares Jan van der Vliet.
There were big challenges ahead for the EOC team; intelligence gathering, planning, operations, communications, and logistics.
Although Vanuatu doesn't have the resources or skills required to handle the many natural hazards, "I can only admire the dedication and compassion and the huge number of hours the teams, and colleagues from other departments, committed to the relief of all our communities".
The journey to the Shepherd Group Islands was nothing short of an adventure as it was an expedition over a 4-week period. A team of five were part of the team with varying backgrounds that supported the different tasks in the assessments; cyclone damage, repairs, sanitation and hygiene assessment (education and demonstrations, e.g., toilet (VIP) construction and water filters).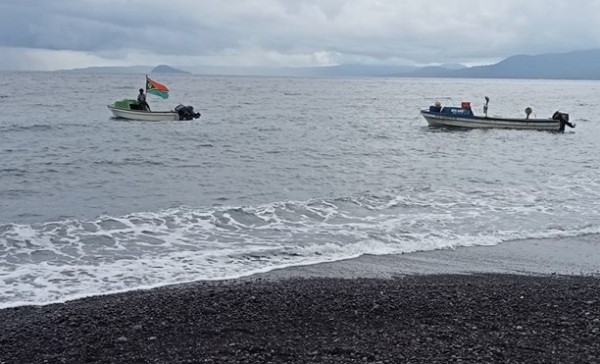 "We started off with a short flight followed by eight boat trips on our 'famous banana boats'. Taking our personal belongings, materials tools, and equipment".
"It was a short flight by an experienced bush pilot landing on a rough strip. No buildings or people in the vicinity. We were prepared for this and phoned ahead prior to our departure; an hour later a 4WD Ute turned up. Most islands will have a couple of Utes in various conditions – but they keep them running until they give up – or the road (dirt track) is not passable anymore".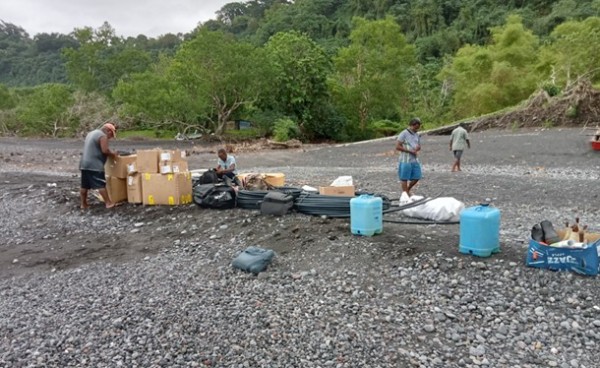 None of the islands have wharfs or jetties so the team made a beach landing. These beaches tend to be very steep and with high waves or swell which are difficult to access. On one occasion, the team even had to swim ashore as the sea conditions made it virtually impossible to land.
Once ashore, all the goods and materials had to be taken up the hill to the place where the team "set up camp".
"Our accommodation was a village stay. Over the four-week period, we stayed at five different locations from which we operated to make the assessments in the communities covering seven different islands: Emae, Tongoa, Epi, Tongariki, Buninga, Makira and Mataso. Despite the huge logistical task and shifting bases, we managed to complete 50 community WASH assessments".
"The assessments of the water supply system took us right up into the mountains to the source of the spring/stream intake. Always accompanied by individuals from the local communities as they know the way and use their machetes for cutting a path through the bush; the paths can be undefined, very steep, and slippery".
"The islands didn't have main electricity. Many households and government offices have solar power facilities so you can charge your phone, laptop or torche. Evening times are spent with our local hosts and others telling lots of stories. Great storytellers and we laughed a lot to the point that we had painful jaws and tears in our eyes".
"Mobile phone towers were damaged by the cyclones on the islands. Only one provider was working at a few locations. We always had the back-up of a satellite telephone though in case of emergencies – so always be prepared".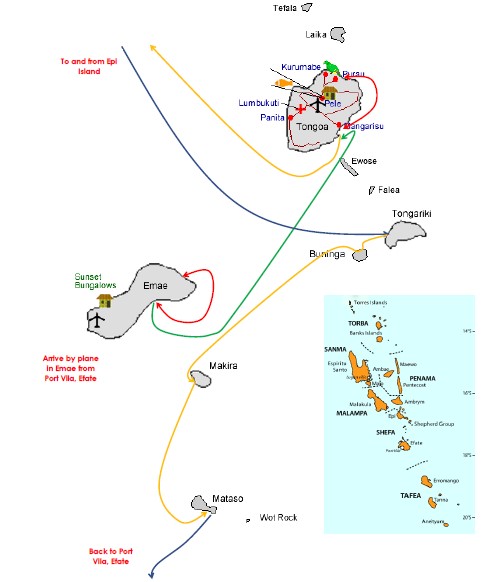 "Communication was very difficult or non-existent which made the intended digital reporting of our assessments on line impossible. Aware of the situation beforehand, we carried hard copies with us. The criteria when we were loading our boat for the next trip were "don't get those papers wet" wrap them in plastic and stow them away as best as you can – treat them like your personal belongings – and they made it".
Following the cyclones, getting access to food had become a challenge. "At times fish, crab, or on one occasion fresh beef, were available. Veggies and fruits, not so much, due to cyclone damage. At times we cooked ourselves but most of the time the hosts would cook for us, or villagers would send us food as gifts. Most of our team members had relatives on the islands and always brought food with them when visiting us or we received a meal when visiting them during the assessments".
"Ni-Vanuatu people are very hospitable and will go out of the way to help you and the team, always with a smile on their face, for which I am very grateful and will always cherish".
"The damage to WASH by the cyclones was not 'enormously devastating' but nevertheless had an enormous impact on the communities with damaged piped water supply, rainwater harvesting systems, sanitation and hygiene facilities and solar panels for the borehole pumps".
"Ni-Vanuatu people are a very resilient nation. Emergency shelters are dotted around the islands, organised and managed by the local area administrators and supported by other communities and various NGOs".
"The assessment deployment was certainly an expedition with plenty of challenges, and near misses, but an enormous experience and I feel privileged to have been part of it with the support of the local communities. Hopefully, we have been able to provide some initial relief whilst putting recovery plans into place for the immediate time frame. This is where the real work starts with more challenges ahead as we are likely to enter a drought period due to the El Niño effect".
"On our last day, we started our boat trip at 8 am, with three island stops and community assessments on the way and arrived in north Efate at 6 pm, just before the end of daylight. This was followed by an hour bus ride to get back to Port Vila. The whole team was exhausted after this trip as we worked throughout, over the Easter period. Without the support from the local communities and the area administrators, we could not have completed this task".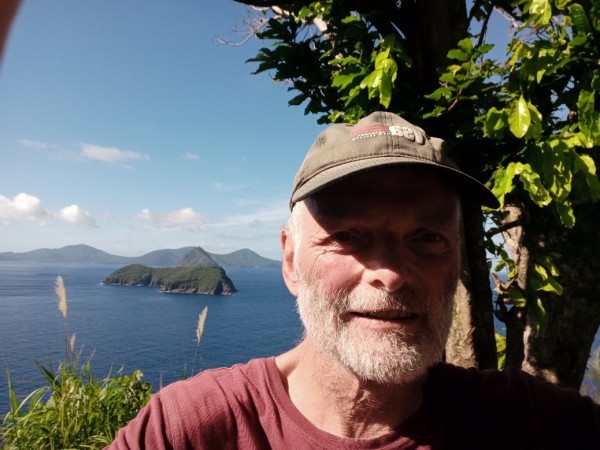 "Tank yu tumas Shepherd Group and until next time", remarks Jan van der Vliet after a successful 'mission'!