UniVol is the experience of a lifetime.
Becoming a UniVol is a unique, once in a lifetime experience and provides many personal and professional opportunities for years to come.
The UniVol programme is a collaboration between Volunteer Service Abroad - Te Tūao Tāwāhi (VSA) and Otago, Victoria, Massey and Auckland universities. The programme assigns selected candidates to volunteer in the Pacific and beyond, working with VSA partners and local communities for up to 10 months while contributing to international development and sustainability goals.
If you are adventurous at heart, have a passion for people and culture, and want to volunteer with the full support of an international volunteer agency with 60 years of experience, we'd like to hear from you.


2023 UniVol brochure has all the info you need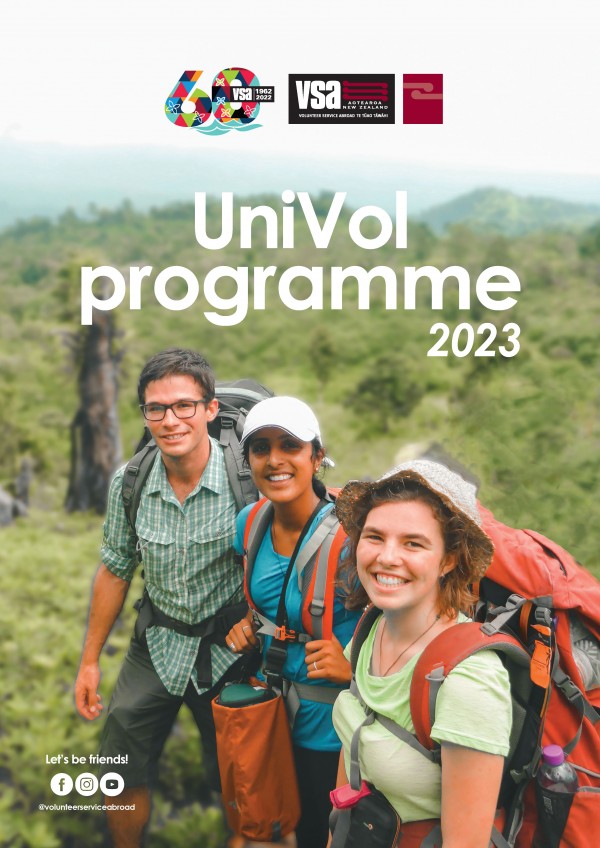 Applications are closed for 2023 but look out for the 2024 programme next year! If you have any questions, check out the FAQs pages