Being on the VSA Council
We want Council Members from all backgrounds with the energy and drive to make a difference - change makers to build on the achievements of this amazing organisation. They'll be motivated to achieve VSA's vision and live our values, and with the time, passion and integrity to take on all parts of the role.

We value independent thinkers, who like working as a team and are happy to accept collective responsibility - people who are interested in learning about governance or with direct experience, and, ultimately, want to help set VSA's strategy and ensure we remain on course. Does this sound like you or someone you know?

Council Members are elected by VSA's members, and membership is open to all.
To stand, you should have what we are looking for in at least one of the areas below.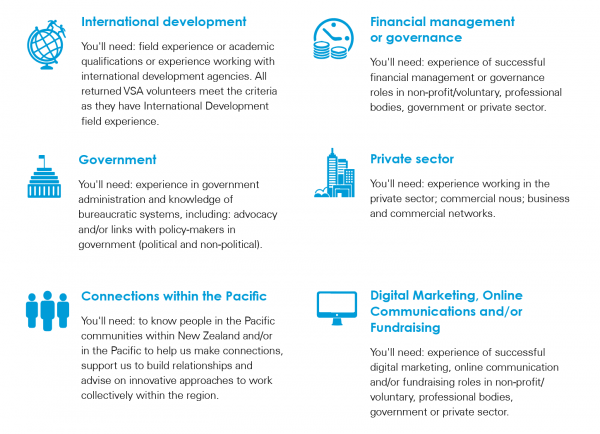 I still have questions – where can I find answers?
If you still have a question, please send an email to election@vsa.org.nz. We will endeavour to reply within a day or two.